Expo 2020 and Dulsco team up to turn trash into treasure
Expo 2020 Dubai has stepped up its mission to divert 85 per cent of waste from landfill by joining forces with UAE-based waste management specialist Dulsco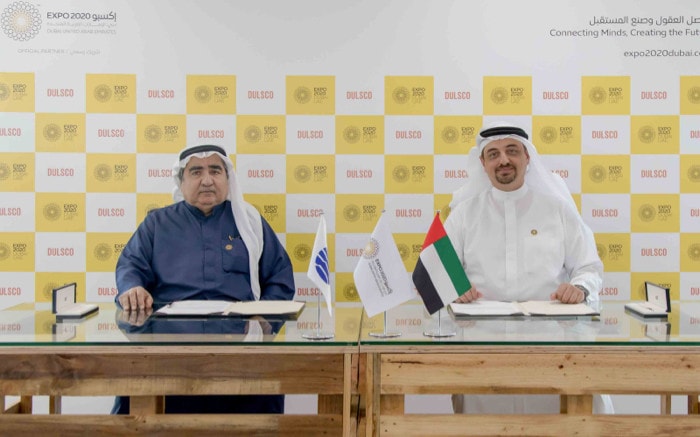 What if we could turn trash into treasure? At Expo 2020 Dubai, we believe this could be the key to shaping a more sustainable future, so we have teamed up with UAE-based waste management firm Dulsco to help achieve our ambitious target of diverting 85 per cent of waste from landfill.

As Expo 2020's Official Waste Management Partner, Dulsco will work with local companies to find hidden value in the things we throw away – harnessing innovative technologies that can transform used materials into everyday items and even official Expo memorabilia.

Dulsco's purpose-built Waste2Resource plant in Dubai South will support Expo's mission to reduce, reuse, recycle and repurpose. This could involve recycling paper and cardboard to produce useful items such as cup holders, seed pots and boutique gift boxes, or upcycling glass and plastic to create sustainable Expo-branded mementos.

This will bring to life a 'circular economy', where waste becomes a valuable resource for other activities, as well as fitting perfectly with our key subtheme of Sustainability.

Ultimately, we all need to find new ways of doing more with less to preserve the planet for future generations and work towards having zero waste. The next World Expo is an exciting opportunity to advance the global sustainability agenda and, by joining forces with Dulsco, we will ensure we do not throw it away.