Historical Exhibitions
Dubai
Expo 2020 Dubai
The first Expo to be held in the Middle East, Africa and South Asia with many reasons to be counted as one of the most important in exposition history.
2020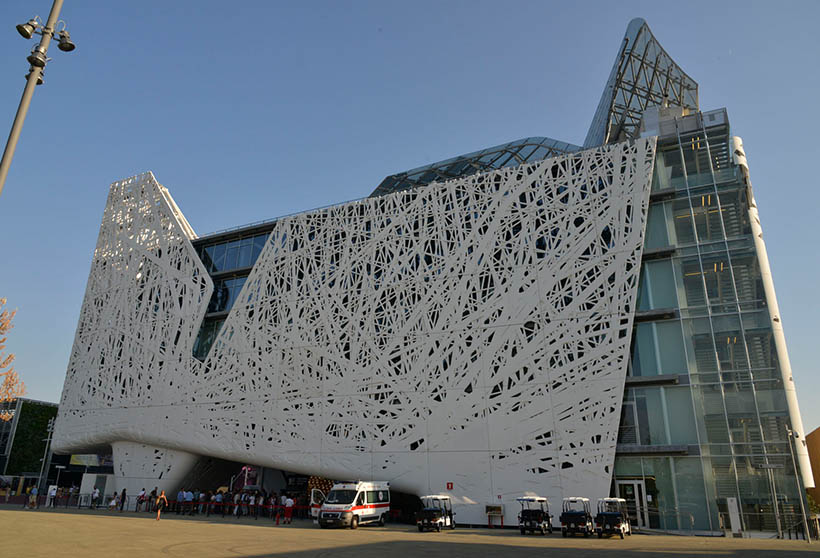 Historical Exhibitions
Milan
Expo Milano 2015
Expo 2015's theme was `Feeding the Planet, Energy for Life`, encompassing technology, innovation, culture, traditions and creativity and how they relate to food and diet.
2015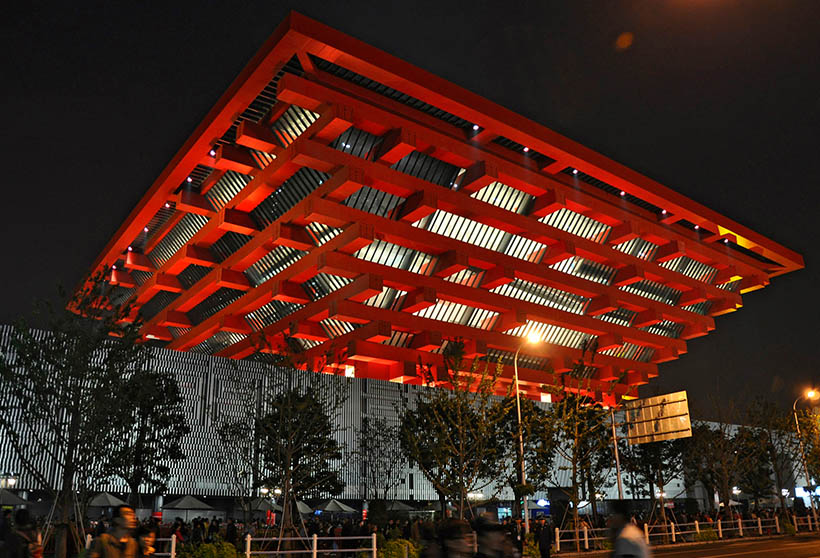 Historical Exhibitions
Shanghai
Expo 2010
Thanks to the joint efforts of the Chinese government, the UN and the BIE, the World Cities Day was celebrated for the first time on 31 October 2014, as a result of a declaration triggered by Expo 2010.
2010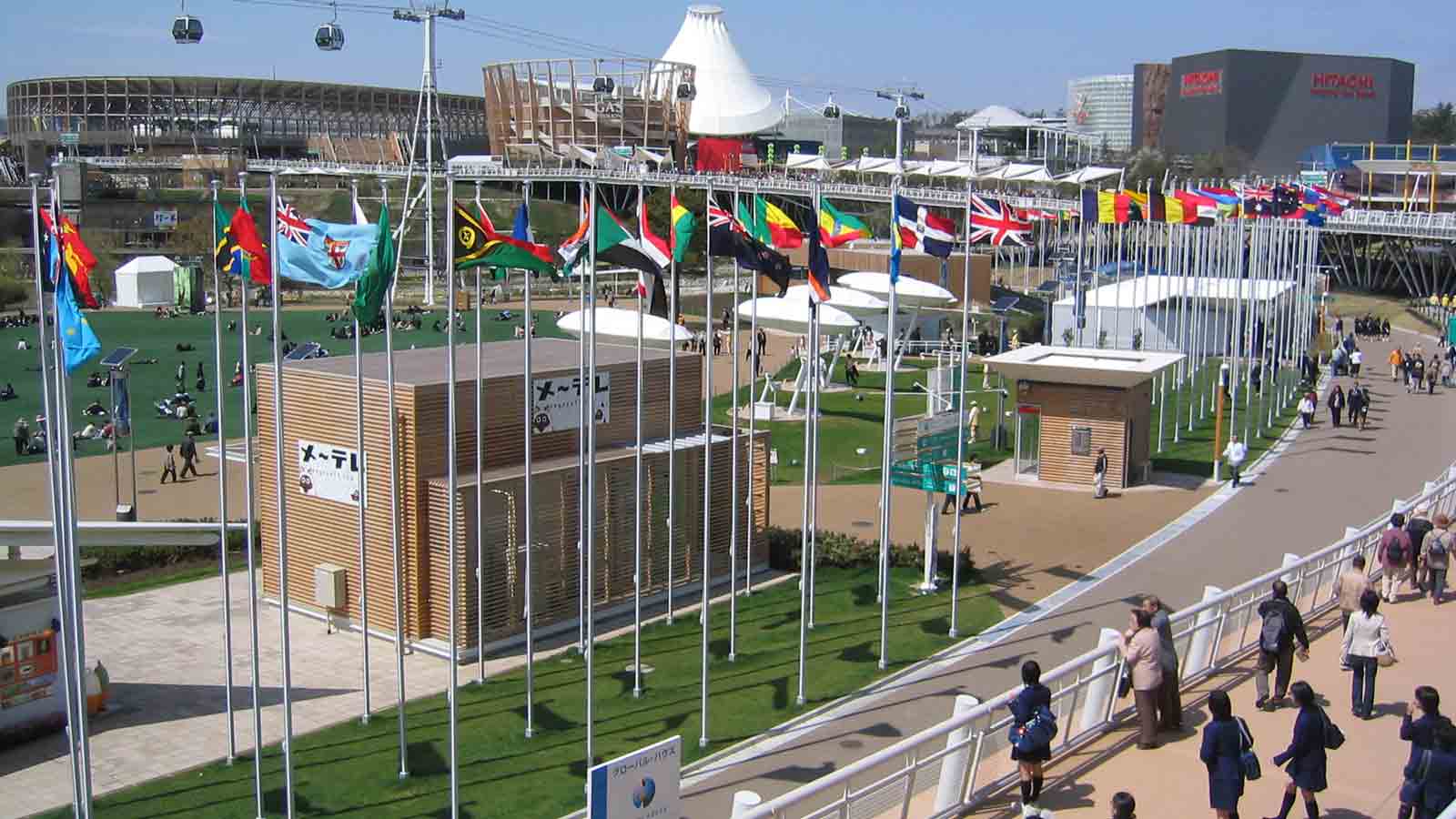 Historical Exhibitions
Aichi
Expo 2005 Aichi
Emphasising the close links binding nature to humanity in the 21st century, Expo 2005 Aichi's theme was 'Nature's Wisdom' and was seen as an experiment in eco-compatible living.
2005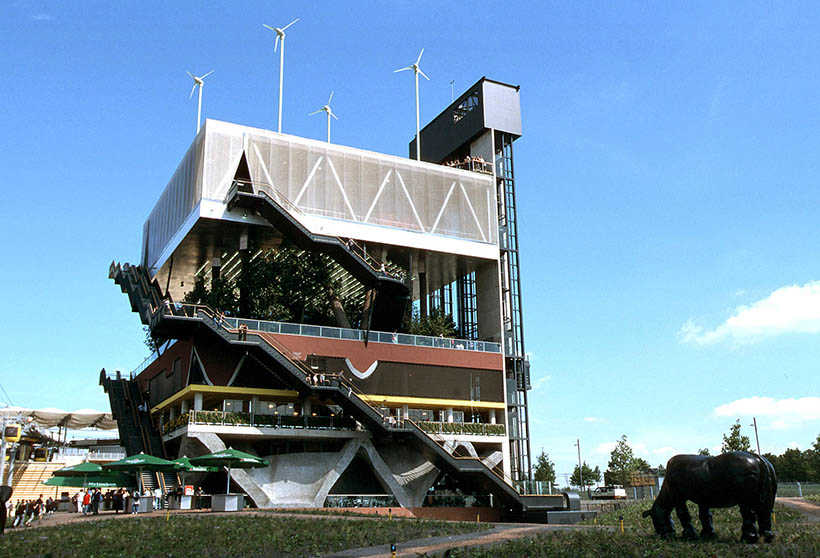 Historical Exhibitions
Hanover
Expo 2000
A new railway station was constructed for Expo, a new network of urban roads was created, the tram network was extended, and a third terminal was constructed at the city airport.
2000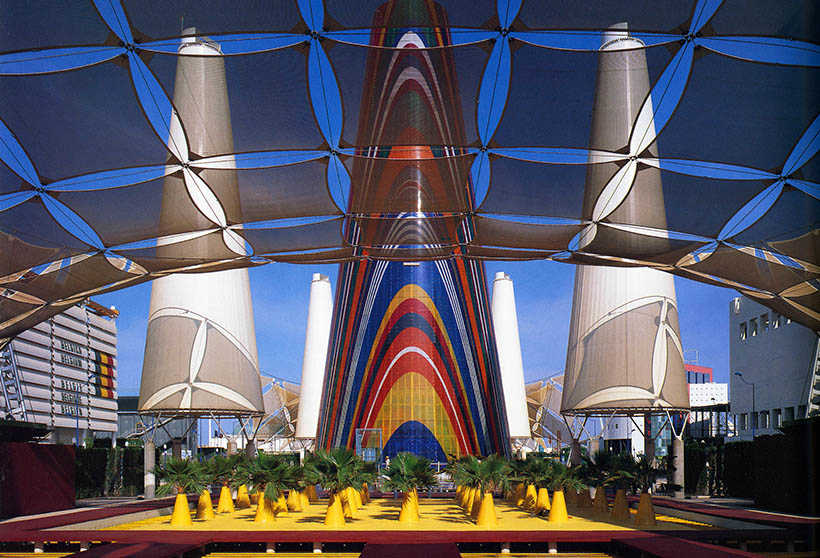 Historical Exhibitions
Sevilla
Exposición Universal de Sevilla 1992
The Cartuja Island, once the Expo ended, became Cartuja 93, a technical and economic development centre.
1992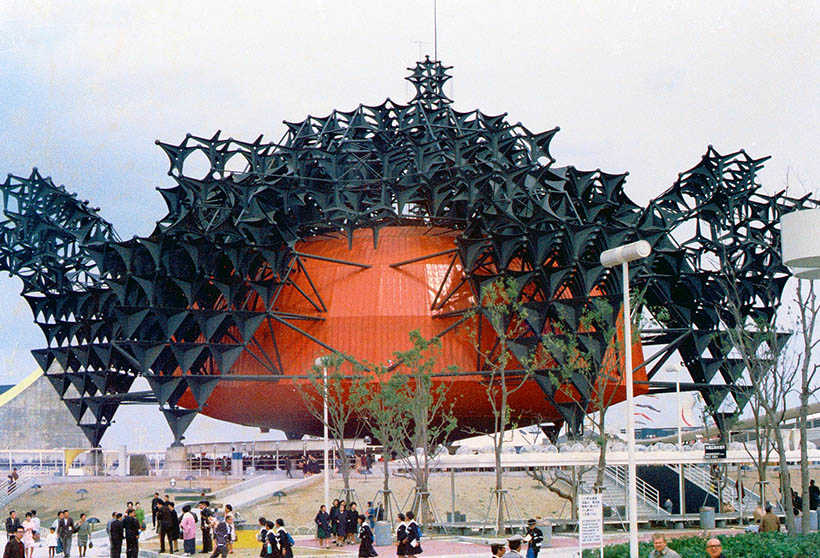 Historical Exhibitions
Osaka
Expo 70
Among the most remarkable exhibits were an electron microscope with up to a 500,000-fold magnification and the model of a train with an electromagnetic pad capable of travelling up to 500km/h. There were also lunar rock samples.
1970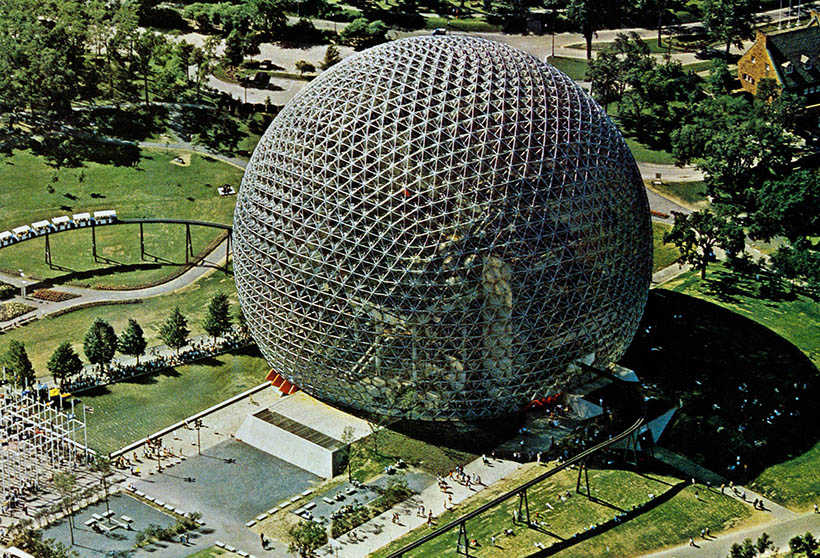 Historical Exhibitions
Montreal
Expo 67
One of the Expo's landmarks was a residential complex called Habitat 67. This comprised 158 reinforced concrete apartment boxes that combined the advantages of individual houses with dense urban development.
1967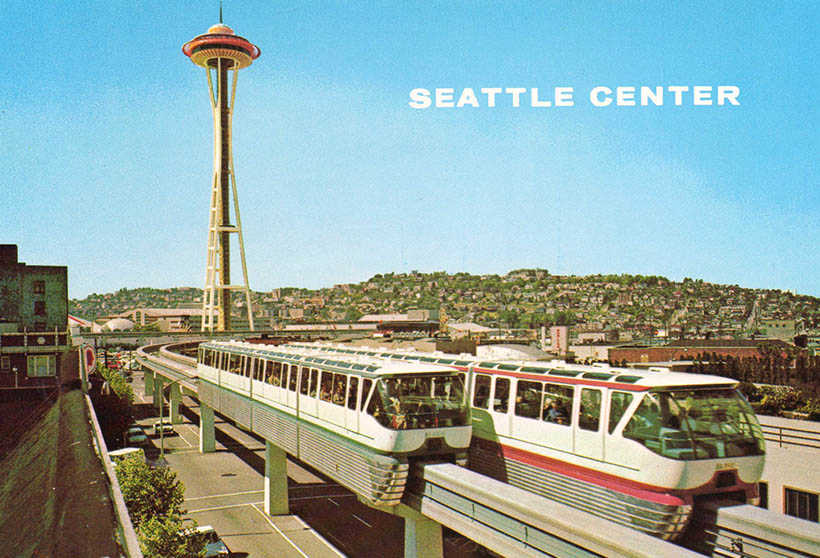 Historical Exhibitions
Seattle
Century 21 Exposition
The Expo featured the Space Needle designed by John Graham and Edward Carlson, a 185-metre-high spire with a revolving restaurant at the top that could be reached with external lifts resembling space capsules. A building belonging to IBM exhibited the first computers.
1962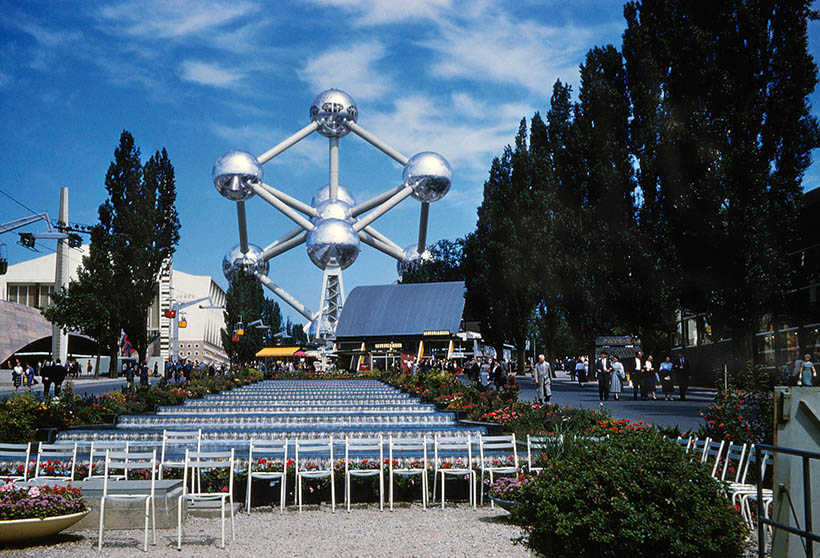 Historical Exhibitions
Bruxelles
Expo 58
A high level of new technologies were exhibited, such as a facsimile of Soviet space rocket Sputnik, nuclear power plant mock-ups as well as instruments and components made of synthetic materials, automated machines, new engines and computers.
1958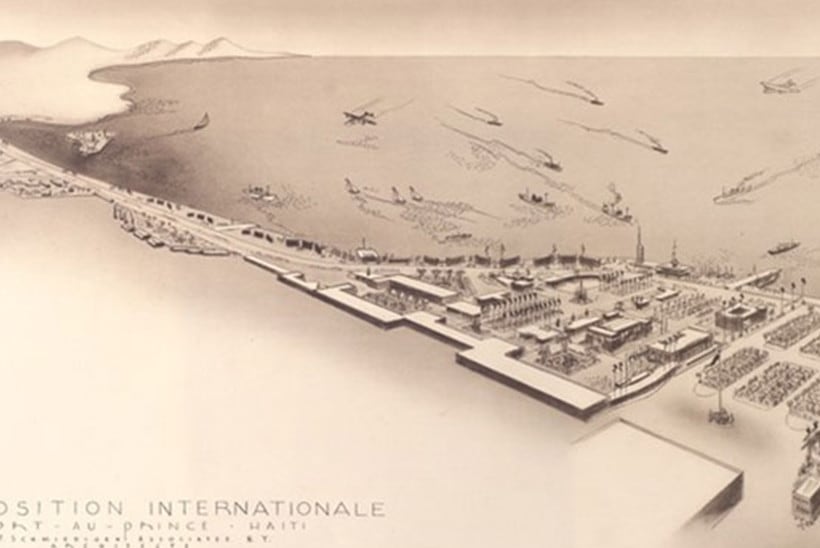 Historical Exhibitions
Port-au-Prince, Haiti
L'Exposition Internationale de port au Prince 1949
This offered an opportunity to modernise the Haitian city on the 200th anniversary of its foundation and redevelop the Gonave Bay area.
1949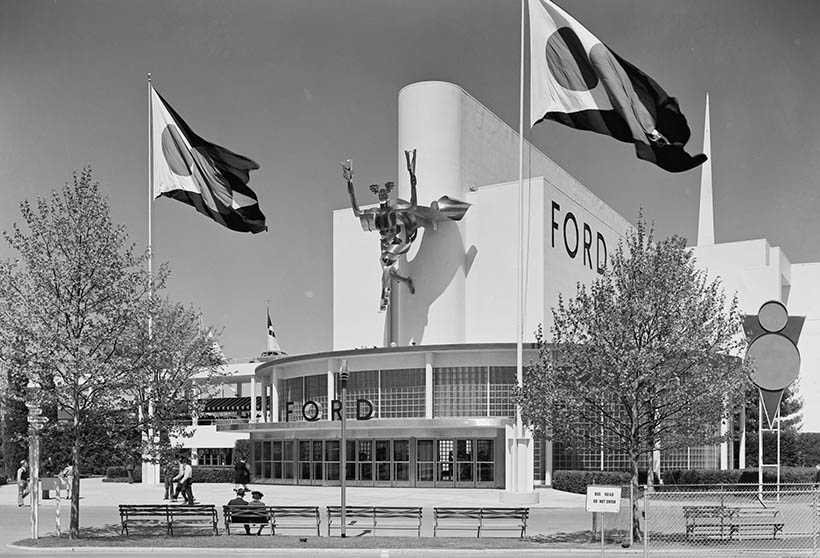 Historical Exhibitions
New York
New York World's Fair
This Expo was based on the future with the slogan 'Dawn of a New Day' and it featured fledging television broadcasts being seen by the mass public for the first time.
1939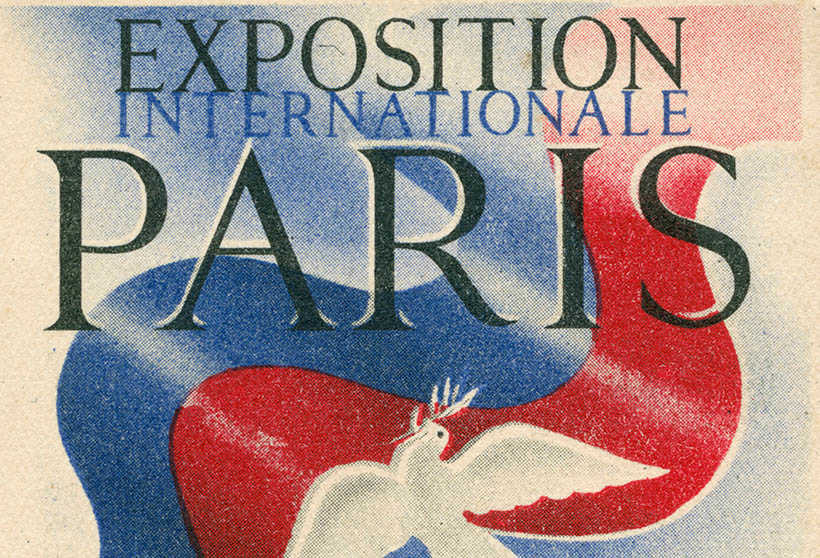 Historical Exhibitions
Paris
Exposition Internationale des Arts et des Techniques
Today, many buildings of the 1937 Exhibition are still standing in Paris. The Palais de Chaillot is where the United Nations General Assembly adopted the Universal Declaration of Human Rights on 10 December 1948.
1937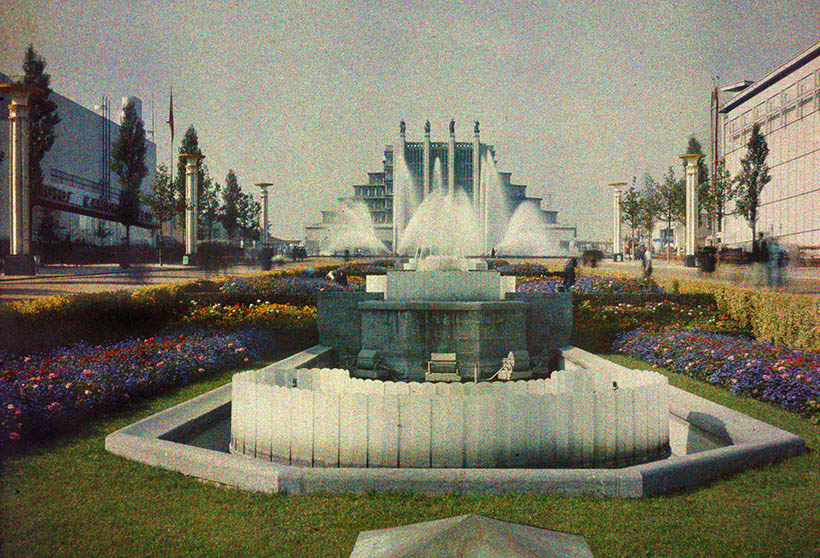 Historical Exhibitions
Bruxelles
Exposition Universelle et Internationale de Bruxelles
The Lancôme Company exhibited its first perfumes and the chocolate maker, Côte d'Or, produced chocolate miniatures to be used as samples.
1935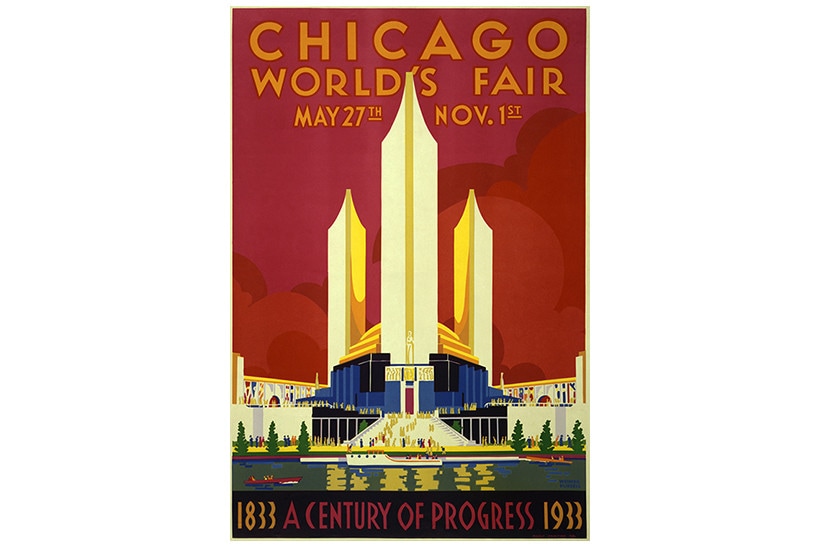 Historical Exhibitions
Chicago
A Century of Progress Exposition
Among the main attractions was a Sky Ride, a 191-metre-high (628 feet) cable car system that offered visitors a panoramic view of the site. At night, a light show would illuminate the attraction.
1933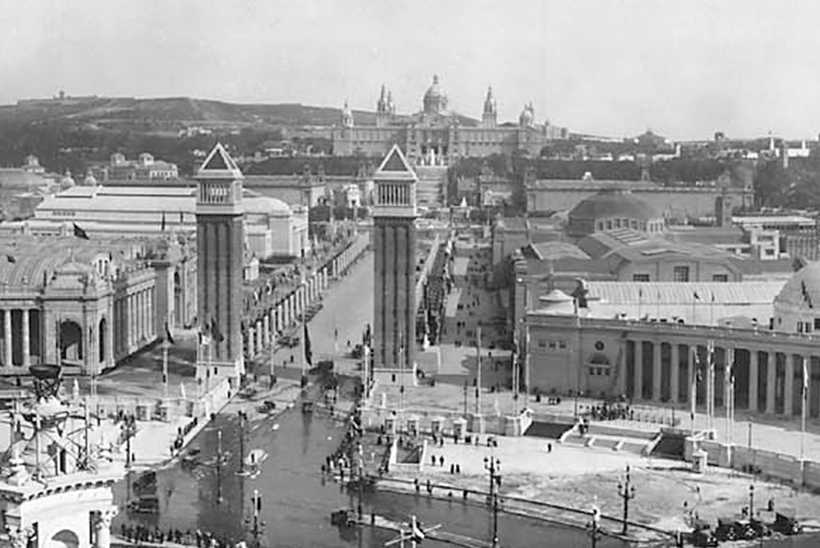 Historical Exhibitions
Barcelona
Exposición General d'España (Exposición Internacional de Barcelona)
Barcelona's França railway station was re-built for the Expo, modern tarred roads were laid and lit by modern street lights, and the first metro lines in the city entered into service.
1929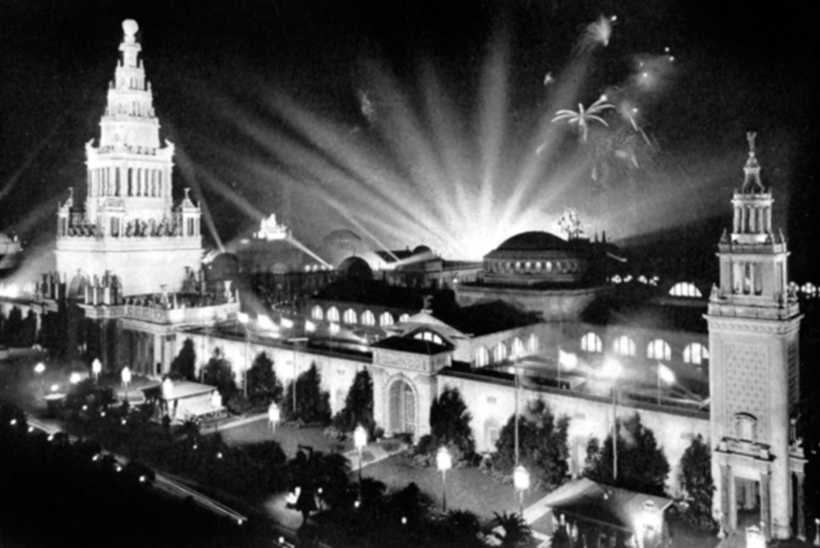 Historical Exhibitions
San Francisco
Panama-Pacific International Exposition
The centrepiece was the Tower of Jewels, which rose to 435 feet and was covered with over 100,000 cut glass gems.
1915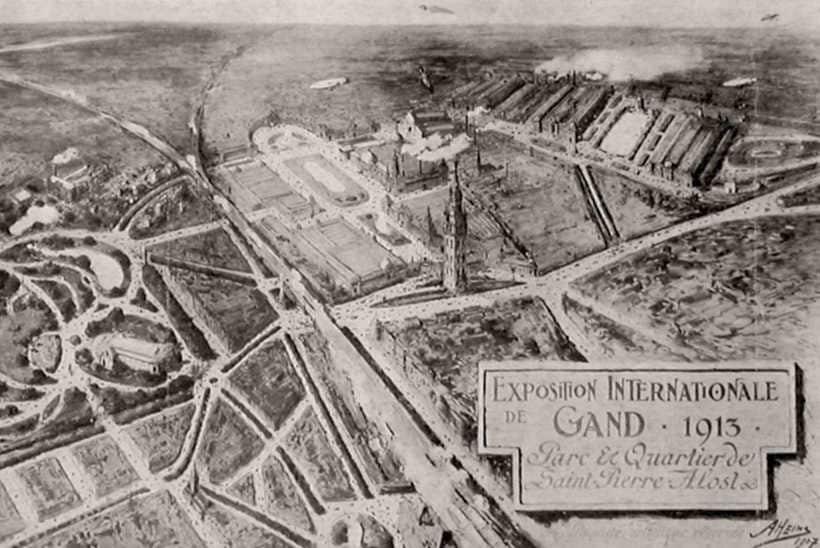 Historical Exhibitions
Gand
Exposition Universelle et Internationale de Gand 1913
Among the amusements of the Expo were the world's highest water slide, a 5km scenic rail ride around the site, and a 'joy-wheel'.
1913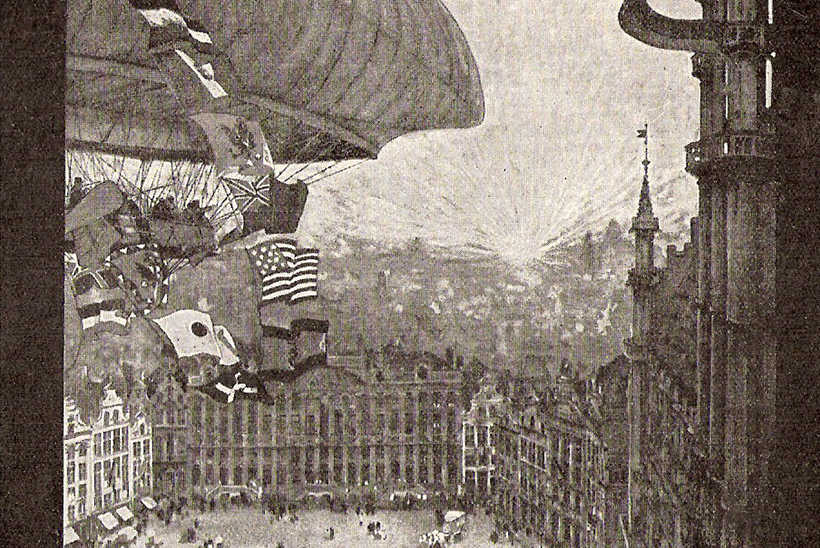 Historical Exhibitions
Bruxelles
Exposition Universelle et Internationale
The Hotel Astoria, Brussels, was built for the fair, and is now a protected monument.
1910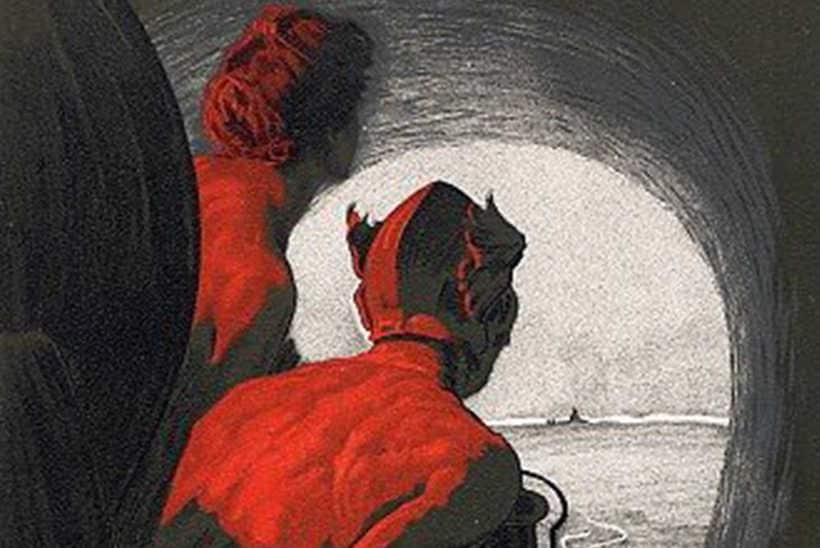 Historical Exhibitions
Milan
Exposition Universelle et Internationale
The International Commission on Occupational Health was founded at the Milan International and is still active. The Milan aquarium was built for this Expo too and is still standing.
1906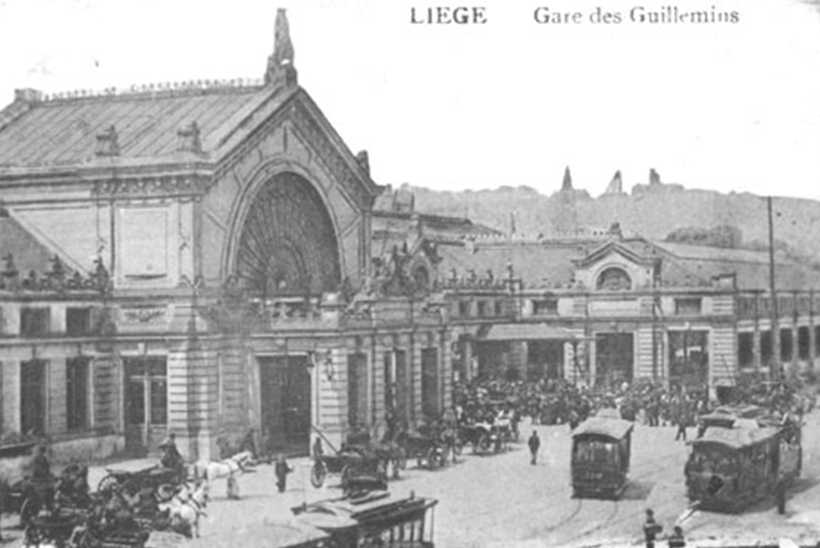 Historical Exhibitions
Liège
Exposition Universelle et Internationale de Liège
Highlights included a fingerprint magnifier showcased by the Paris police, as well as Léon Gaumont's chronophone projector, which was one of the first devices to synchronise film with sound.
1905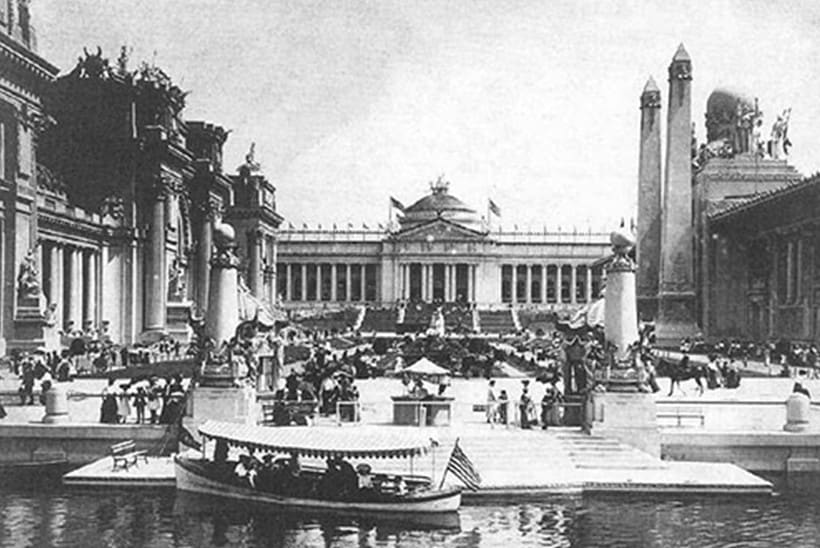 Historical Exhibitions
St. Louis
Louisiana Purchase Exposition
The three main scientific achievements that were showcased at Expo 1904 - automobiles, wireless technology and aeronautics - were exhibited in white palaces called the 'Ivory City'.
1904
Historical Exhibitions
Paris
L'Exposition de Paris 1900
The first Paris metro line between Porte de Vincennes and Porte Maillot was opened specifically for the Expo.
1900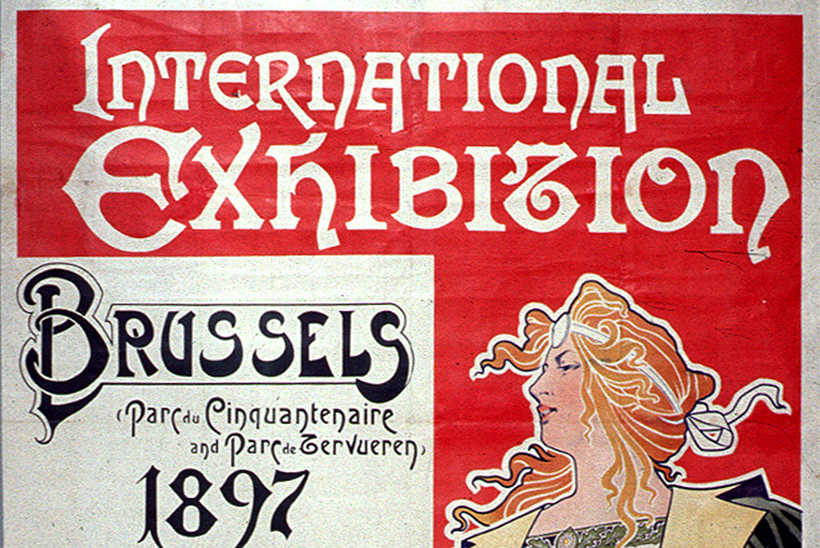 Historical Exhibitions
Bruxelles
Exposition Internationale de Bruxelles
Attracting over six million visitors, the city's rail and street infrastructure was vastly expanded for the World Expo. The Temple of Human Passions still stands in the Parc du Cinquantenaire.
1897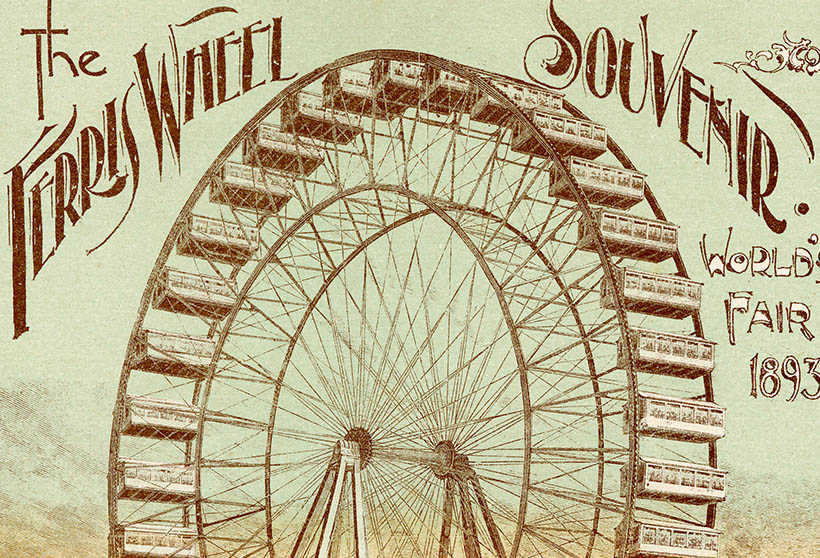 Historical Exhibitions
Chicago
World's Fair: Columbian Exposition
The world's first huge wheel (Ferris Wheel), was installed to the great delight of visitors.
1893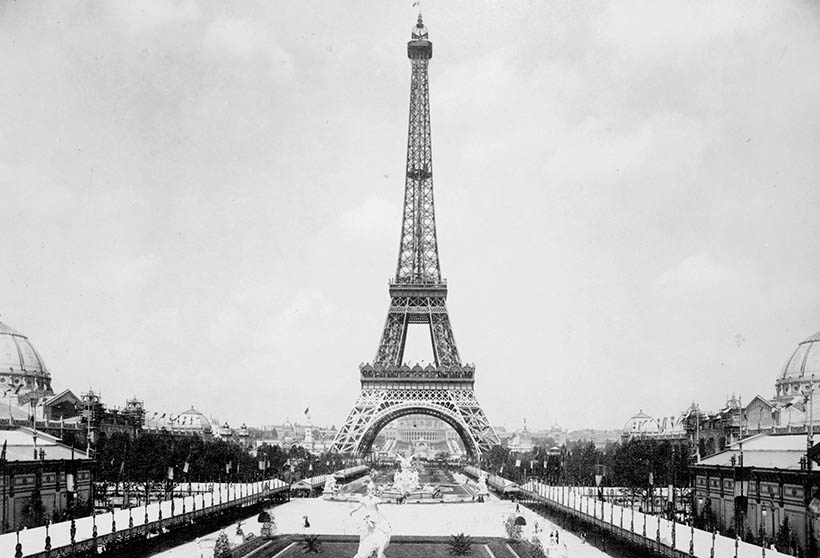 Historical Exhibitions
Paris
Exposition universelle de 1889
The main symbol of the Fair was the Eiffel Tower. It was not immediately popular and some campaigned for its dismantling after the exposition closed
1889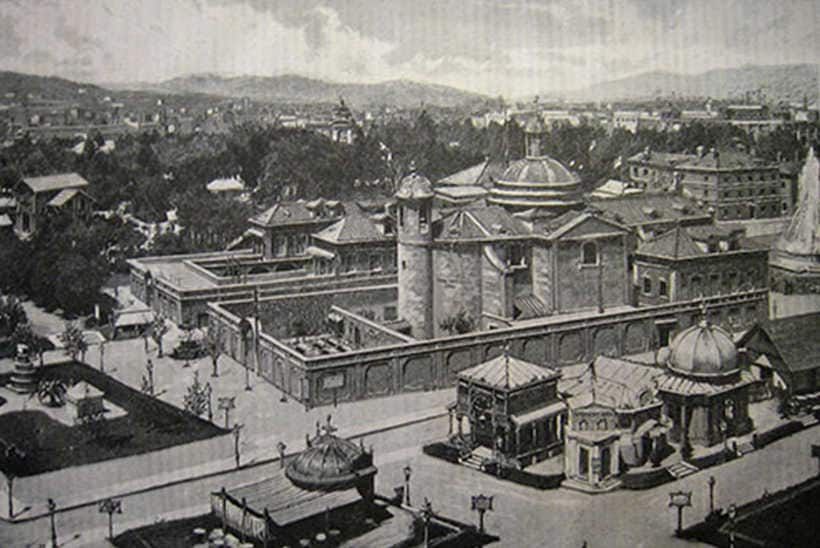 Historical Exhibitions
Barcelona
Exposició Universal de Barcelona / Exposición Universal de Barcelona
The Columbus Monument (Monument a Colom), a 60-metre (197 ft) monument to Christopher Columbus, was built on the site where the great explorer returned to Europe after his first voyage to the Americas.
1888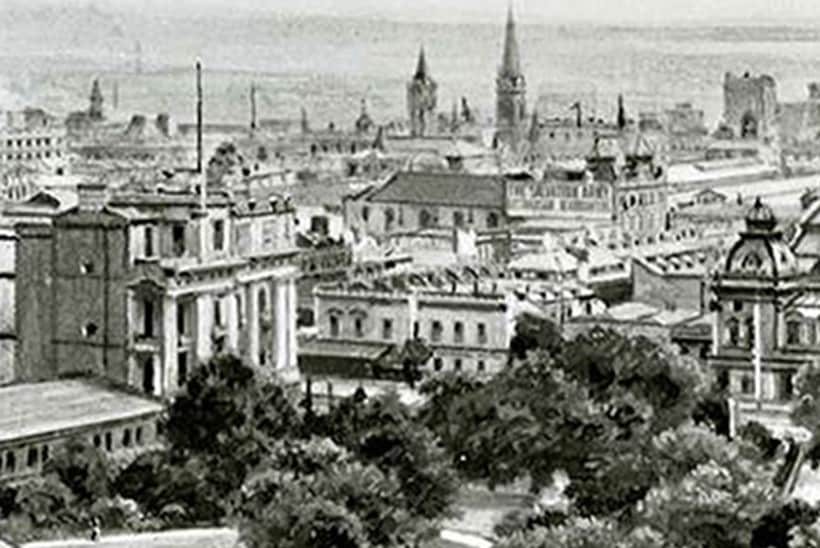 Historical Exhibitions
Melbourne
Melbourne International Exhibition
The Expo was an opportunity for Melbourne to develop its infrastructure and industry, allowing the city to install electric lights, telephones, lifts, and a tram system.
1880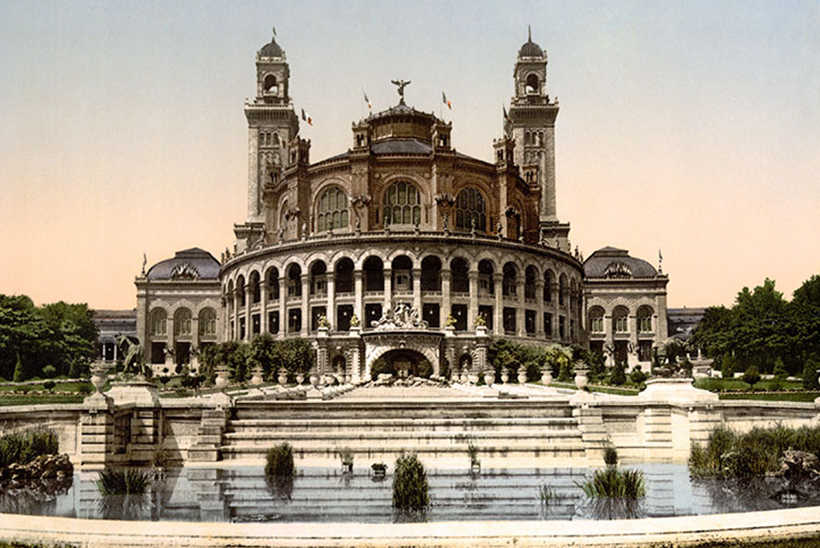 Historical Exhibitions
Paris
Exposition Universelle 1878
Henri Giffard's giant steam-driven tethered airship lifted visitors up to 600 metres above Paris.
1878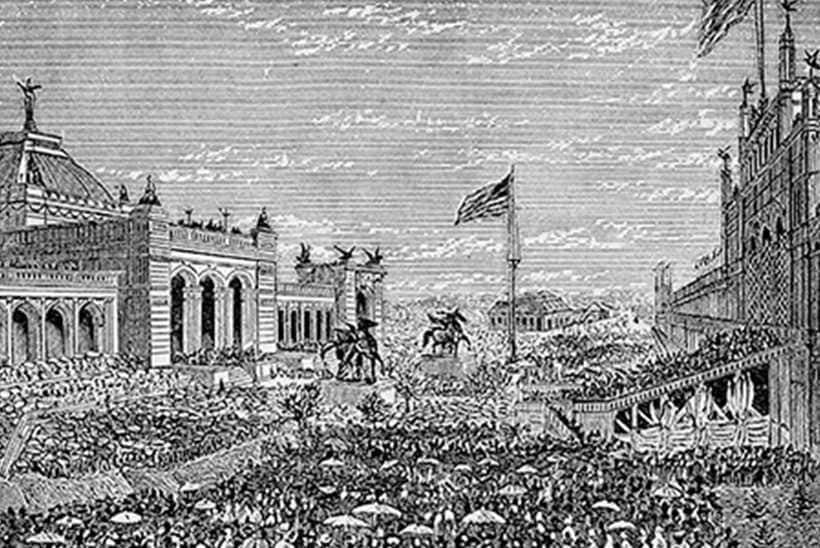 Historical Exhibitions
Philadelphia
Centennial Exposition
Alexander Graham Bell demonstrated the world's first telephone, and new foods such as popcorn and Heinz ketchup were also shown to the public for the first time.
1876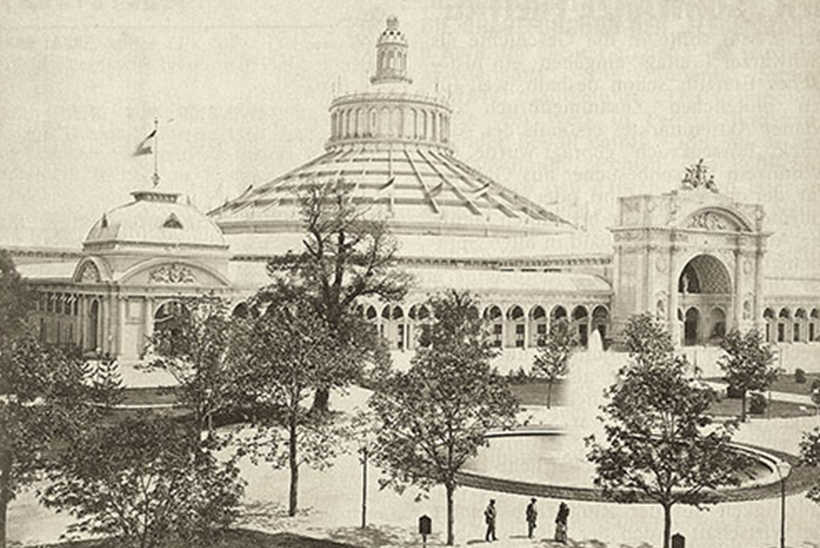 Historical Exhibitions
Vienna
Welt Austellung 1873 in Wien
Japan displayed a range of artistic products, inspiring the 'Japonism' in late 19th century culture.
1873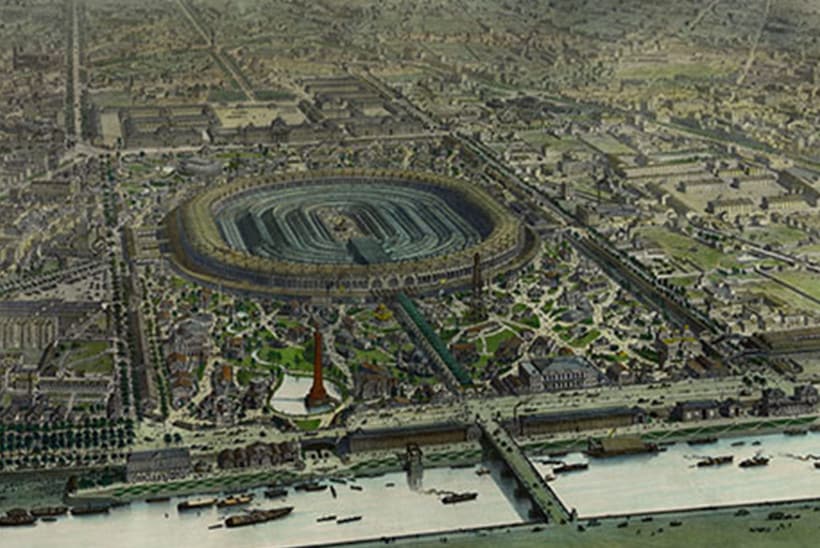 Historical Exhibitions
Paris
Exposition Universelle de 1867
This was the first World Expo to feature national pavilions. They provided a space in which countries could display their culture, their history and their innovations.
1867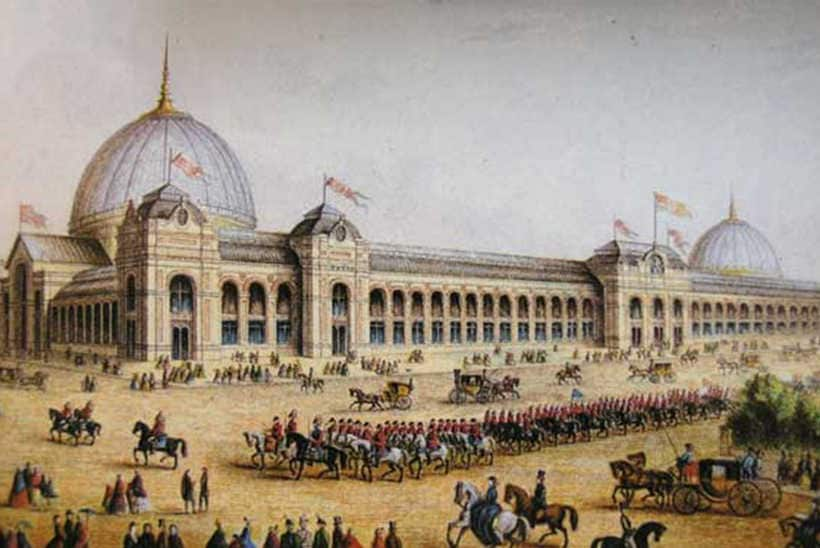 Historical Exhibitions
London
London International Exhibition on Industry and Art
Among the inventions on display was Charles Babbage's Analytical Engine – one of the first mechanical computers. After the Expo closed, the site was redeveloped into the Science, Natural History and Victoria and Albert Museums, continuing the Expo's intellectual legacy.
1862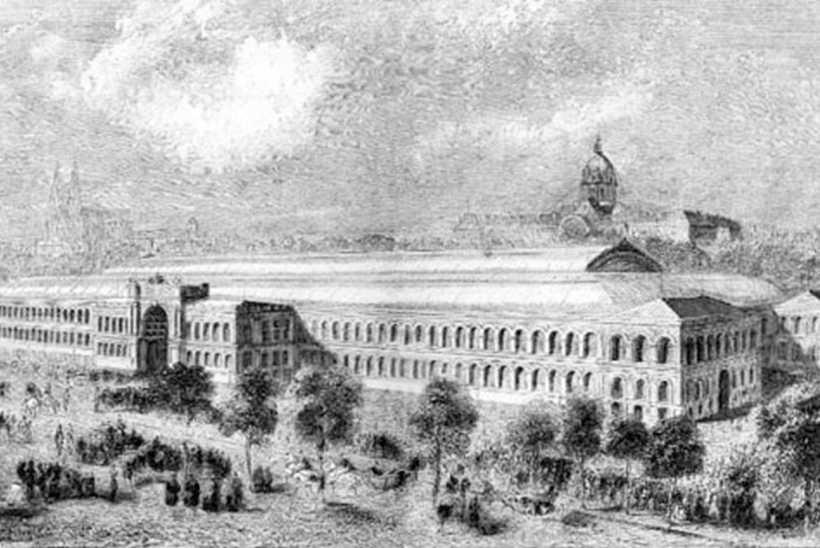 Historical Exhibitions
Paris
Exposition Universelle des produits de l'agriculture, de l'industrie et des beaux-arts
This World Expo introduced the world to innovations including the lawn mower, Moore's washing machine, Singer's sewing machine, the speaking doll, and one of the first vehicles running on oil.
1855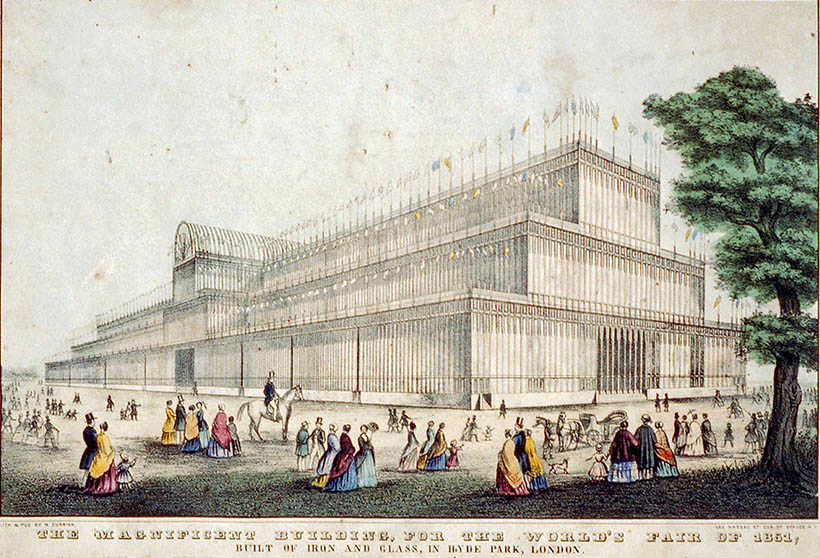 Historical Exhibitions
London
The Great Exhibition
The first World Expo was held in the iconic Crystal Palace to showcase the inventions of the Industrial Revolution.
1851