Expo 2020 Dubai's 20 top tech innovations
From 3D-printed food to the world's first compressed-air train, Expo 2020 is packed with next-generation tech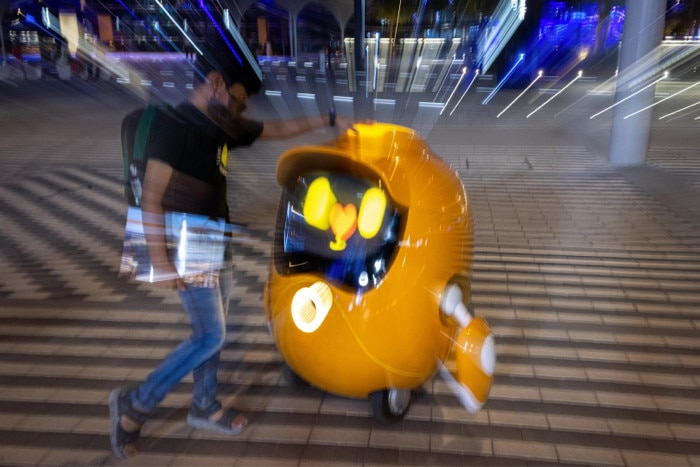 Al Wasl dome is a marvel – the centrepiece of Expo 2020 Dubai, equipped with the world's largest 360-degree projection screen and more than 250 state-of-the-art projectors – but it's only one of Expo's many technological innovations.
Ride the world's largest passenger lift, interact with the more than 150 robots offering assistance or delivering food, or experience what it feels like to travel at high speed on a hyperloop.
Experience the union of art and technology by stepping inside the 14-metre-high walls of a spectacular, 360-degree immersive water, light and fire show or be mesmerised by the front of the Republic of Korea Pavilion, which features descending rows of glowing digital cubes that spin and light up in synchronised displays.
Click
here
to check out the full list of the top 20 technological innovations across Expo 2020 Dubai.