New learning for a new world – meet the countries redefining education
Participating nations take the stage at Expo's latest thematic week on knowledge, learning and education for the 21st century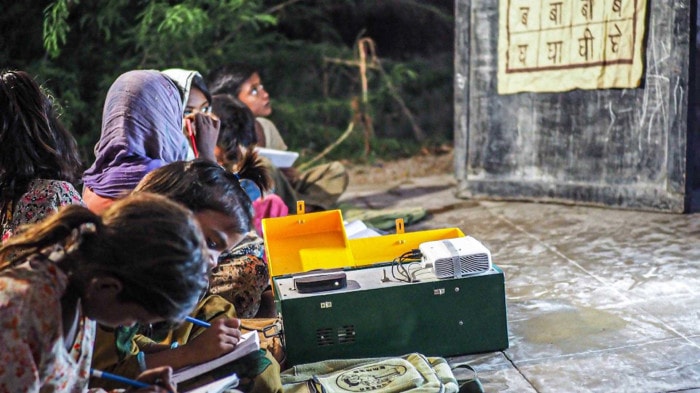 What do enquiry-based learning, the digitalisation of education at scale and dual education systems all have in common? The answer is that all three can help better equip the workforce of tomorrow, and each was discussed during Expo 2020's Knowledge and Learning Week.
Running from 15-16 December, it was the latest in a series of Expo-run thematic weeks before Expo 2020 Dubai open its doors in October 2021.
The first day of the virtual event saw Anita Kumar, CEO of Early Start at the University of Wollongong in Australia, brief attendees on ways children can explore their own interests throughout their learning journey – taking leadership while building their own capacity and confidence.
Part of Australia's showcase at Expo 2020, Early Start [JB1] seeks to give children the best possible start in life – focusing primarily on delivering better outcomes for children, particularly those from vulnerable or disadvantaged backgrounds and living in regional, rural and remote communities.

From Finland, Mervi Jansson-Aalto, CEO of Omnia Education Partnerships, which offers Finnish education solutions globally, and Olli-Pekka Heinonen, Director General of the Finnish National Agency of Education, probed the importance of personalised learning and education plans to meet the varying needs of different learners. Among other topics, both explored the role of digital solutions, delivered at scale, to improve learning.
Later, Philipp Schramel, Director of the Austria Pavilion, discussed the country's dual education system, highlighting the benefits of combining theoretical and practical learning to ensure Austrian youth can become active parts of its society and economy.
Knowledge and Learning Week is the fifth in a series of 10 thematic weeks – launched in October 2020 with Space Week – that bring together influential policy-makers, thought-leaders, Expo participants and the public for Q&A sessions and panel discussions. The results of the themed weeks will help shape the thought-provoking content and conversations taking place during Expo 2020.